An eclectic group of artists and geeks who strive for excellence in everything we do. 
Brian Monahan
Google Ads Administrator
Brian is an actor and writer who currently lives in Los Angeles. Look for him as Williamson in AMERICAN KOKO. Currently starring in the charming short film Shelter from the Storm.
He is Google Ads certified, and his attention to detail is unparalleled. He administers Google Ads accounts like a rock star. His creation of Mrs Whistlebottom has transformed how The Alignment engages in website development. 
Chelsea Hanawalt
Google Ads Administrator
Chelsea is an applied theatre practitioner and teaching artist in New York City. Chelsea is passionate about working creatively with others. She started a company with her thesis partners from CUNY's Applied Theatre Program called The Journey theatre Project (JTP). JTP uses applied theatre to work with non-profits, corporate entities, educational, religious and community organizations to build equitable and inclusive work and educational environments. Chelsea grew up in California and enjoys going to the beach and getting into nature whenever she can.
Chelsea believes in the Alignment Collective's manifesto of collaboration, passion for results and constantly improving. Chelsea is excited to be a part of this amazing woman owned company providing quality care and services to its clients.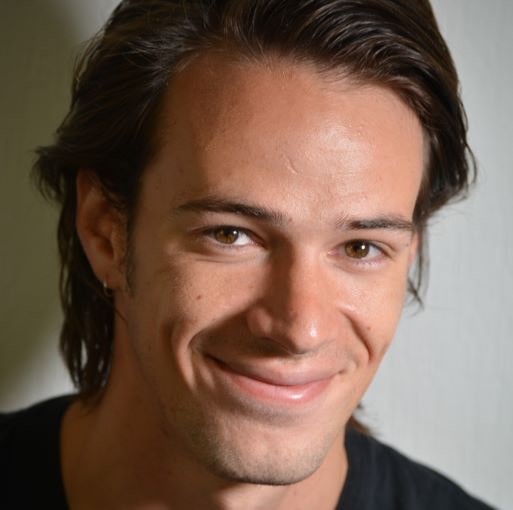 Louis Deslis
Translator & Admin
Louis is a translator and writer based in Toulouse in the southwest of France. Born in Paris and educated in Dijon he subsequently trained as an actor at the Gaiety School in Dublin, Ireland. Louis' diverse work experiences range from touring Ireland playing Romeo in Romeo & Juliet to working around the world as a Machine Intelligence Linguistic Data Evaluator for Google. He has a profound love for languages and is currently learning Spanish.
Paul has several decades of experience in the software industry including telecoms research, large e-Commerce and insurance platforms development and DevOps automation giving Paul all the necessary scars to enjoy the challenges that The Alignment offers.  An ability to look at problems from all points of view positions him perfectly to bring years of experience in development, team leading and data architecture to bear on solutions for our clients that are in step with our overall business goals as a company.
Stephanie Courtney is the owner and CEO of The Alignment Collective. She is also an international theatre director and producer, who has worked in web development, SEO copy writing, and website marketing for more than 17 years.
As a San Francisco native, it was probably inevitable that she would end up supporting her life in the performing arts by working in digital marketing. What she didn't expect was how much being an artist would lead to the success of her business.
Website marketing, like theatre, requires an understanding of audience needs, behaviours, and intentions. In both directing and marketing, she is able to utilise her innate ability  to lead an audience where she wants them to go.
Her indepth understanding of play writing and play structures gives her a significant advantage when structuring Google Ads campaigns – and as long as Google bases its ad serving on search queries, Stephanie's abilities with language will continue to be a considerable asset. 
Her success with Google Ads is both surprising and inevitable – the hallmarks of great marketing and great storytelling.
Stephanie began working in website development at Etna Interactive, where she was an SEO copywriter for cosmetic, plastic, and cardiothoracic surgeons, as well as medical device manufacturers. 
She began working on Google AdWords at MindShare (a Group M agency) after she moved to Ireland. She created Google AdWords accounts for eircom (Ireland's national telecoms provider), MBNA, Irish Life, Unilever, and many more. She then worked for OMD Ireland where she created Vodafone Ireland's Google AdWords account.
After leaving agency life to start her own business, she began consulting for Carat/iProspect, administering accounts for Bank of Ireland, Airtricity, Carphone Warehouse, and more. 
She went on to win Arnott's account, where she met Neil Fitzpatrick, who inspired her to start The Alignment.