Google Ads, Administered Differently
The Alignment Collective is a dedicated Google Ads agency. We are a team of experienced digital innovators and creative artists. Our mission is to serve best the clients in which we believe. We strive for better rather than more. We are motivated by challenge not money. We are fiercely competitive and thoroughly committed to excellence and success for our clients.
A commitment to excellence means: 
• becoming part of a client's business infrastructure, 
• working with the website development team to understand/improve the customer experience to drive conversions, 
• researching a client's industry, products, governing bodies, and regulations
• understanding user behaviour to drive customer engagement
• aligning our approach with every facet of our client's inner workings.
In other words, our commitment to excellence requires us to:
• become part of a client's nerve centre,
• responsive to shifts in merchandising & product inventory
• responsive to external factors that have always affected marketing efforts
Our expert knowledge includes the set up and implementation of Google Tag Manager, Google Analytics, Google Merchant Centre, and Google Ads Accounts. 
Our expertise includes impeccable and robust Google Ads strategies, infrastructure, and implementation; website assessment, usability, and on-page optimisation to improve Google shopping; creation, administration, and optimisation of Google Merchant Centre shopping feeds; and the ability to drive revenue at the highest ROAS possible. 
When we found ourselves impeded by a breakdown in the internal workings of a client's inventory software, we built a database to work around the obstacle. 
Among the many ways in which the database improves our work, the most useful are:
Automation of price changes for shopping ads at scale
Providing stock status reports for products as they go in and out of stock
Out of stock reporting when products are OOS for more than 24 hours
Detailed reporting on stock issues that affect sales
We follow the data, which is standard practice. Data tells us what users have done, when, and essentially how they engage with ads and websites.
But to find new behaviour, to explore the unexpected, and to see opportunities that go against trends, we also have to seek veins of gold that haven't been mined yet. 
We optimise based on existing data, but we aren't afraid to take calculated risks when data doesn't yet exist – testing as we go to make sure we don't miss anything along the way.
In April 2017, Stephanie Courtney began managing pay-per-click direct sales marketing for a leading online pet care store as an independent consultant, growing PPC revenue by £20 million over 5 years. 
Due to an unfortunate turn of events when their previous digital agency transferred the Google AdWords account, the Google account was suspended, and it became necessary to build new Google accounts from scratch. Because Google didn't have a mechanism for approving text ads for veterinary pharmaceuticals, Stephanie began working with Google HQ in Ireland to facilitate ad approvals for pet prescription products. (An advantage of being located near Google HQ in Dublin is having direct access to Google operations.)
In December of 2020, Neil Fitzpatrick, the Managing Director, approached Stephanie to create a Google Ads agency to support pet healthcare product websites in Sweden, the Netherlands and Belgium, and The Alignment Collective was born.  
Since 2021, The Alignment Collective built a bespoke database to facilitate price change automation of text ads and shopping feeds, and in doing so, have also branched out to include stock status reporting. We also administer Google Tag Manager and implement Google Analytics 4 properties. 
Unlike big agencies, we delve deeply into our clients' websites and inventory to hand craft Google Ads campaigns that deliver significant revenue at the highest ROAS possible. Because of our database, and ability to harness automation, we are able to compete with the big boys at scale, and because of our hands on expertise, we are able to provide superior quality cost effectively.
Certified Google Ads Administrator (AKA Assistant Director for Macro-Data Refinement)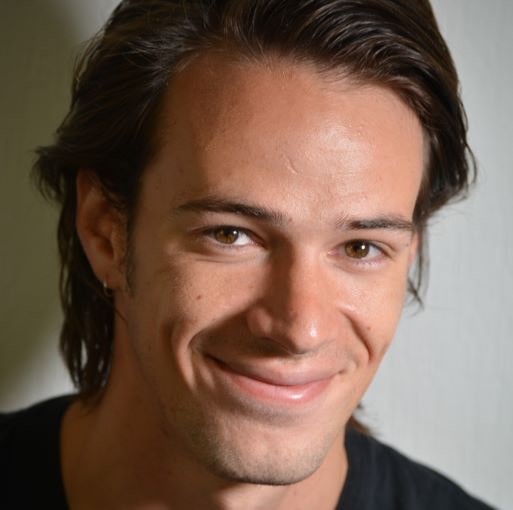 The Artist & The Entrepreneur
Stephanie Courtney is the owner and CEO of The Alignment Collective. She is also an international theatre director and producer, who has worked in web development, SEO copy writing, and website marketing for more than 17 years.
As a San Francisco native, it was probably inevitable that she would end up supporting her life in the performing arts by working in digital marketing. What she didn't expect was how much being an artist would lead to the success of her business.
Website marketing, like theatre, requires an understanding of audience needs, behaviours, and intentions. In both directing and marketing, she is able to utilise her innate ability  to lead an audience where she wants them to go.
Her indepth understanding of play writing and play structures gives her a significant advantage when structuring Google Ads campaigns – and as long as Google bases its ad serving on search queries, Stephanie's abilities with language will continue to be a considerable asset. 
Her success with Google Ads is both surprising and inevitable – the hallmarks of great marketing and great storytelling.
Stephanie began working in website development at Etna Interactive, where she was an SEO copywriter for cosmetic, plastic, and cardiothoracic surgeons, as well as medical device manufacturers. 
She began working on Google AdWords at MindShare (a Group M agency) after she moved to Ireland. She created Google AdWords accounts for eircom (Ireland's national telecoms provider), MBNA, Irish Life, Unilever, and many more. She then worked for OMD Ireland where she created Vodafone Ireland's Google AdWords account.
After leaving agency life to start her own business, she began consulting for Carat/iProspect, administering accounts for Bank of Ireland, Airtricity, Carphone Warehouse, and more. 
She went on to win Arnott's account, where she met Neil Fitzpatrick, who inspired her to start The Alignment. 
Harness the Success of The Alignment Now
The Alignment Collective is a new digital agency based on the premise that success requires commitment to excellence, expert knowledge, and the ability to deliver success.